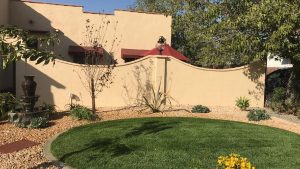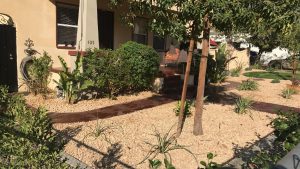 Landscape Design-  G &J Landscaping Inc.-  When creating this landscape design, we noticed the home was located on a main street. Passing car create alot of dirt and debris. With that in mind, we created a landscape design that has the best of both worlds grass, gravel and low maintenance. The owners will be able to mainenance this landscape fairly easy. The crew installed gravel with created a very low and easy maintenance.
This design has amazing focus points like the water fountain, stained sidewalk,the wall and so many more. The outcome of this design was amazing and truly planned out to every detail.
This project included several other items that are not in the photo but can be found in our project gallery.